Hand-pulled linocuts
I have just a few of these remaining so after some requests I've decided to make them available on the site.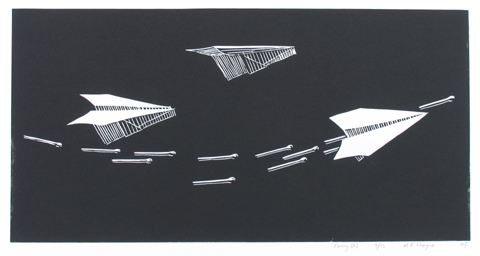 Envoy A, 2007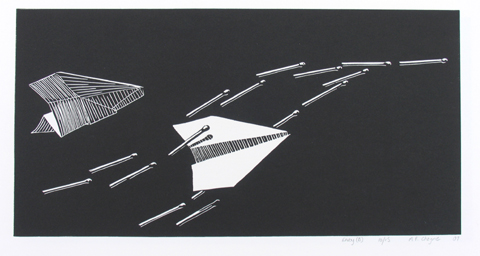 Envoy B, 2007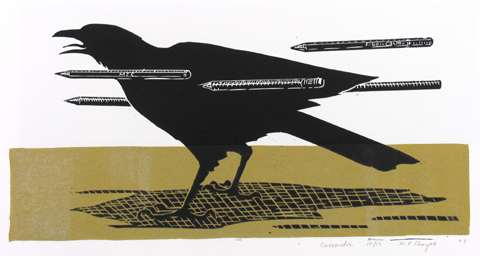 Cassandra - Crow, 2007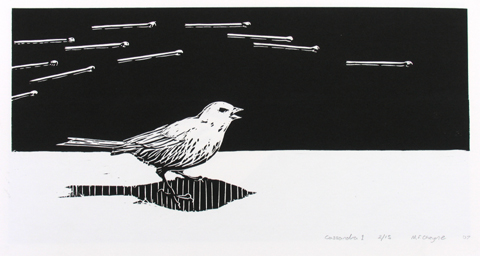 Cassandra 1 - Canary, 2007
Sakura Ink on Stonehenge 100% cotton rag, unframed
Limited Edition of 15
40 x 21 cm (image area)
Due to the nature of hand printing, each linocut will show some minor variation and have its own individual character.
$220 AUD
Please make sure to select the correct edition from the drop-down menu.
---
Theory of Flaw
Matthew is the subject of a monograph published by Capital P. Theory of Flaw explores the revelation the painter had about his drawing practice while living in France.
The first in a series exploring different facets of Matthew's work, Theory of Flaw introduces the reader to the artist's rather unconventional approach to drawing.
It begins with a photographic tour of some of Matthew's sketchbooks before ultimately showing how seemingly random lines coalesce to catch a subject.
Edition of 60
$44 AUD
48 pages
ISBN 978-0-9873857-0-3